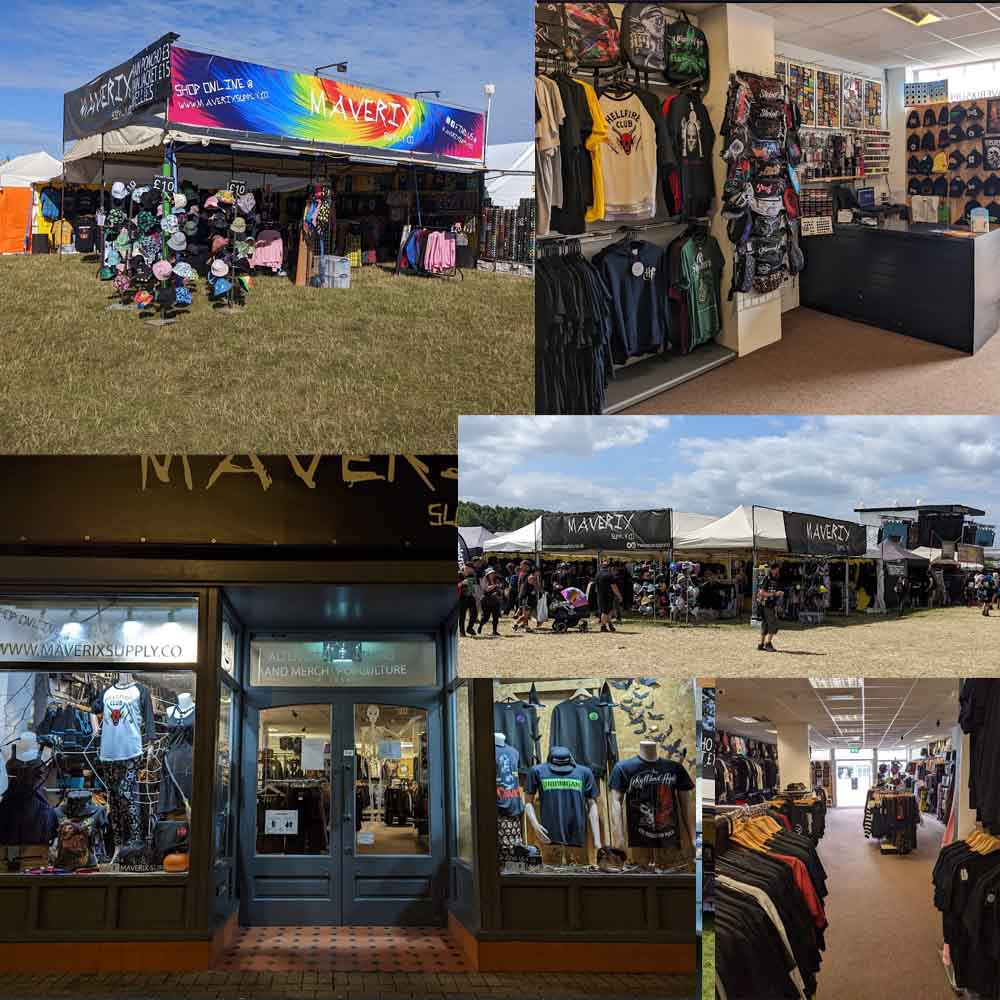 About Us
Maverix is a family owned streetwear and alternative clothing store established in 2011. 
For the past 12 years we have been on the road touring music festivals throughout Europe. During 2020 we added our store in Truro and online shop to make it easier for our lovely customers new and old to find us.

We aim to bring you the best in Alternative clothing, band merch and popculture clothing from around the globe.